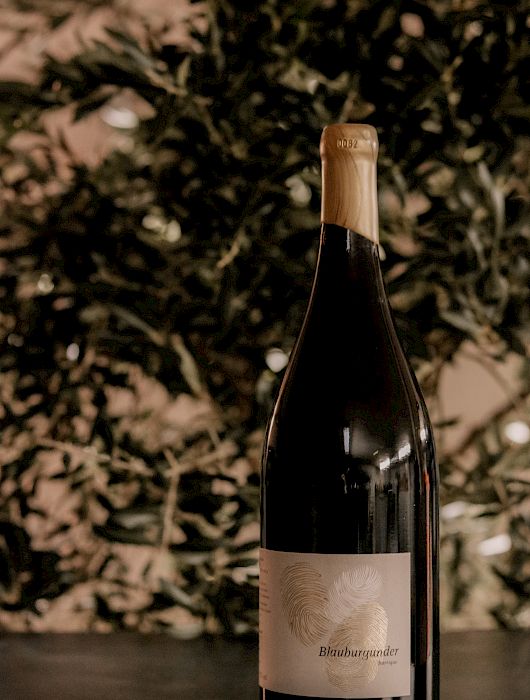 One size bigger
Pinot Noir Riserva 2017 Magnum
Pinot Nero Riserva in a magnum bottle - as every wine lover knows, this is the best measure for a good drop. Ruby to garnet red, it has a strong aroma of wild berries and cherry and a very special history and origins.
0.75 L
13.5 % ALCOHOL
SPICY HERB AND TOBACCO FLAVOURS
Curious
Here's to friendship! Junior Martin is the initiator and owner of the vineyard, his friend Hansi the winemaker, and Lukas our sommelier. Together they give our Pinot Noir its special taste.
In stock, deliverable in 3-4 working days