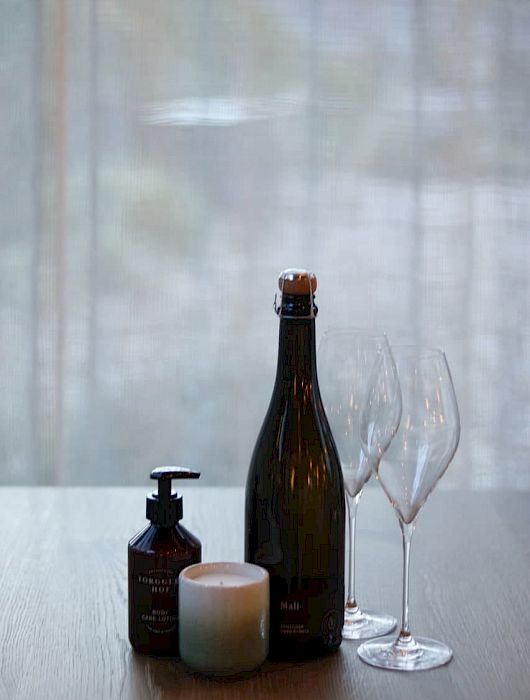 NOW IT'S GETTING ROMANTIC
Torgglerhof Romance
Not only the women are happy, but especially the men: with our "Romantic" package you don't need to plan anything, just order: a refreshing apple sparkling wine, a bodylotion, a scented candle and two champagne glasses. So dear men, all you have to do is fill the bathtub... and just enjoy the togetherness.
Curious
In stock, deliverable in 3-4 working days
Inklusive Weihnachts-Packaging
Beim Kauf eines jeden Romantik Pakets schicken wir Ihnen das Verpackungsmaterial ( Karton, Holzwolle, Tannenzweig, Strohstern, Garn, sowie Apfelhotel Hangtag) dazu. So können Sie ganz easy zuhause Ihre Geschenke liebevoll verpacken.