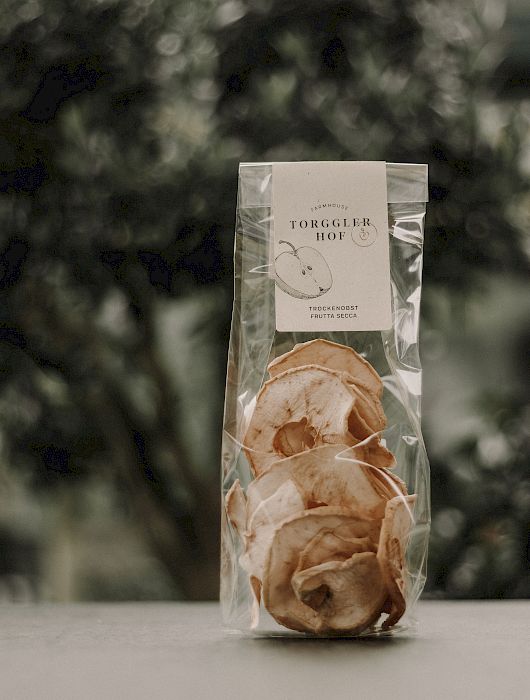 ATTENTION, APPLE SPECIALITY!
Dried Apple Rings
They crack so deliciously! Our dried apple rings are the perfect snack for in between mealtimes. And so healthy! Made with our Golden Delicious apples from the farm to be extra tasty.
50 G
MADE FROM GOLDEN DELICIOUS APPLES
CRISP AND SWEET
Curious
A sophisticated and healthy snack.
In stock, deliverable in 3-4 working days