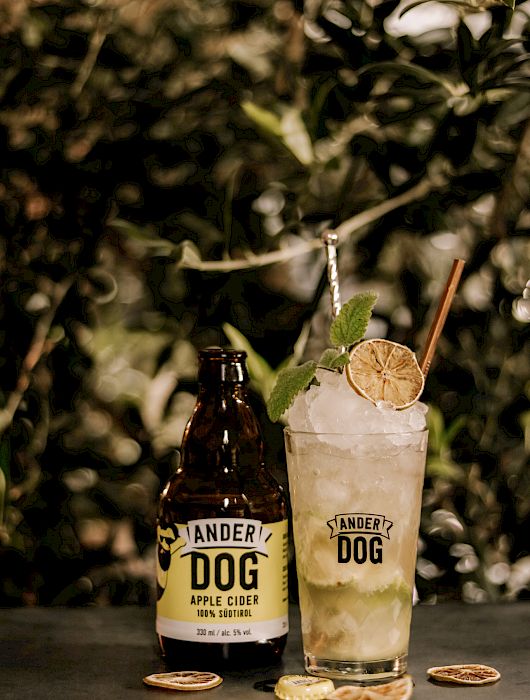 BE AN ANDERDOG COCKTAIL
Apple Cider Cocktail Set
Normally, you don't have to "pimp" the cider. But the new cocktail creations from Martin taste really great and just have to be shared. We have therefore prepared this set with 3 cocktail recipes, two stylish Anderdog glasses, two stirrers, two copper straws and a six-pack Anderdog.
FOR HIP HOSTS
A REALLY COOL GIFT
NEW IN STOCK
In stock, deliverable in 4-5 working days
Inklusive Weihnachts-Packaging
Beim Kauf eines jeden Cider Cocktail Sets schicken wir Ihnen das Verpackungsmaterial ( Karton, Holzwolle, Tannenzweig, Strohstern, Garn, sowie Apfelhotel Hangtag) dazu. So können Sie ganz easy zuhause Ihre Geschenke liebevoll verpacken.